Exhibit with us

Be part of Wales' largest Construction shows and exhibit your business to hundreds of delegates that are relevant to you. Exhibiting is a great way to make sales, increase contact, build on relationships and raise your brands awareness.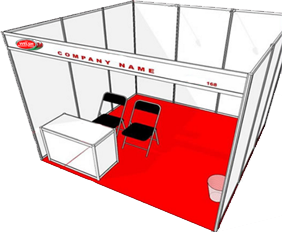 HOW TO BOOK A STAND FOR ONE SHOW:
If you wish to book one show then you can view the floorplan to select and book your standby clicking on the links below for the show you wish to Exhibit at.
HOW TO BOOK STANDS AT TWO SHOWS:
If you would like to exhibit at both shows, you can either follow the process above for both shows or alternatively you can complete the multiple show booking form below. In this form you will be asked to select your stand number for each show so take a look at the floorplan for each show via the links below (make a note of the stand numbers you wish to book) and then complete the multiple show booking form below.
All stands are supplied with:
Square metreage of chosen stand
4 - or 6 – foot clothed table (depending on stand size)
2 chairs
Outside space for vehicles
Website listing with logo & hyperlinks to your website
Daily promotion via our social media channels
Logo on the home page of the website
Listing in the show guide
Images supplied of your stand at the show
Live interviews at the show
Inclusion in the highlights video
One Show

ESSENTIAL

£520+ VAT

2 X 1 METRES
FULL SHELL STAND
NAME BOARD
TABLE & CHAIRS
LIGHTING

CLASSIC

£665+ VAT

3X 1 METRES
FULL SHELL STAND
NAME BOARD
TABLE & CHAIRS
LIGHTING

CORPORATE

£935+ VAT

2 X 3 METRES
FULL SHELL STAND
NAME BOARD
TABLE & CHAIRS
LIGHTING

EXECUTIVE

£1,170+ VAT

2 X 4 METRES
FULL SHELL STAND
NAME BOARD
TABLE & CHAIRS
LIGHTING

Two Show (10% DISCOUNT)

ESSENTIAL

£940+ VAT

2 X 1 METRES
FULL SHELL STAND
NAME BOARD
TABLE & CHAIRS
LIGHTING

CLASSIC

£1197+ VAT

3X 1 METRES
FULL SHELL STAND
NAME BOARD
TABLE & CHAIRS
LIGHTING

CORPORATE

£1,685+ VAT

2 X 3 METRES
FULL SHELL STAND
NAME BOARD
TABLE & CHAIRS
LIGHTING

EXECUTIVE

£2,110+ VAT

2 X 4 METRES
FULL SHELL STAND
NAME BOARD
TABLE & CHAIRS
LIGHTING
Give your business an additional presence and gain more exposure by sponsoring the show. Click here to see the sponsorship opportunities at The Welsh Construction Shows